About Jemco Inc.
Rock Drilling and Blasting in Frederick, Maryland
History of Jemco
Jemco, Inc., formally known as JE McKeever, Inc., was established in 1946 by James E. McKeever. Based in Ijamsville, MD, Jemco is a second generation, locally owned and operated company, with more than 150 years of experience. Jemco stands out as the front runner in the drilling and blasting industry for the Mid-Atlantic region.
JEMCO, Inc. is currently owned by James E. McKeever, Jr.. In 1987, Jim became a MD State Licensed Blaster and in two years became vice president of operations for JE McKeever, Inc. In 2001, Jim began doing business as JEMCO, Inc. and was now the president of the company.  Jim still owns and runs JEMCO, Inc. today.
Superintendent, Bob Howard, has worked for our company since 1972. Bob was hired as a helper, where he shadowed other employees and learned to drill. After achieving this skill, Bob went on to become a blaster's apprentice for two years before obtaining his MD State Blasting License in 1975. As a licensed blaster, Bob began to run his own crew of drillers and helpers for WSSC and State Highway Projects. After proving himself in this field, Bob became superintendent and now manages all field operations of the business.
Both Jim and Bob offer years of knowledge and experience to the business, making us a well-known drilling, blasting and rock hammering company. Our quality and efficient work stems from an excellent understanding of the overall geography of the area and strong customer relations.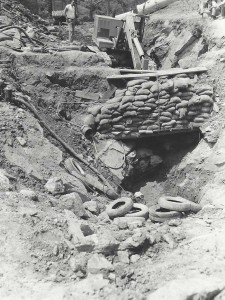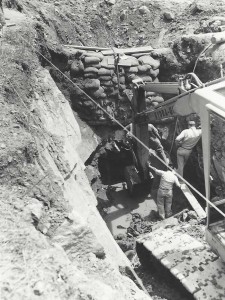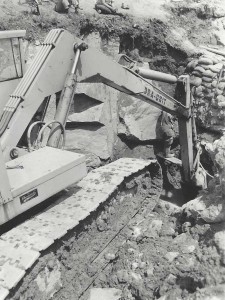 1959 Montgomery County, MD
Click here to visit our Blue Book page